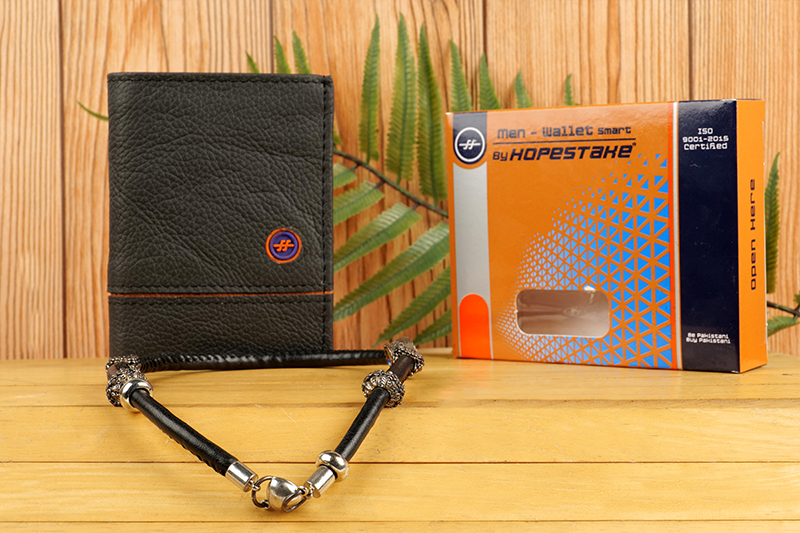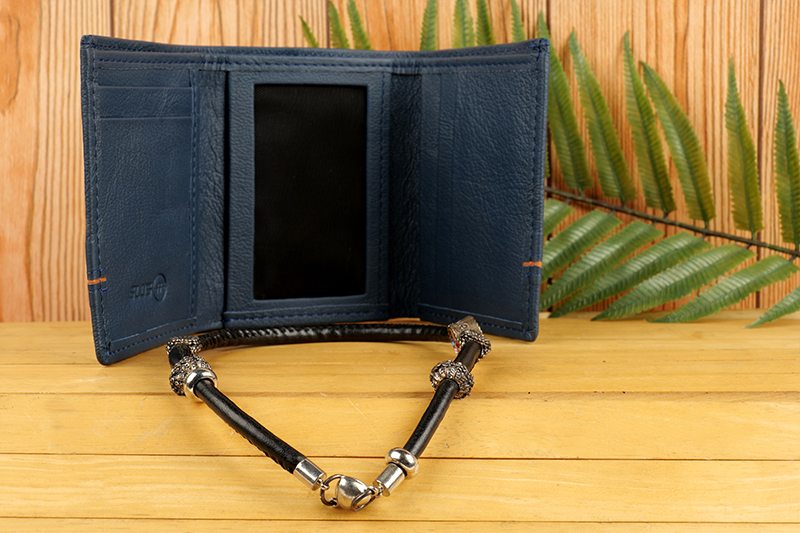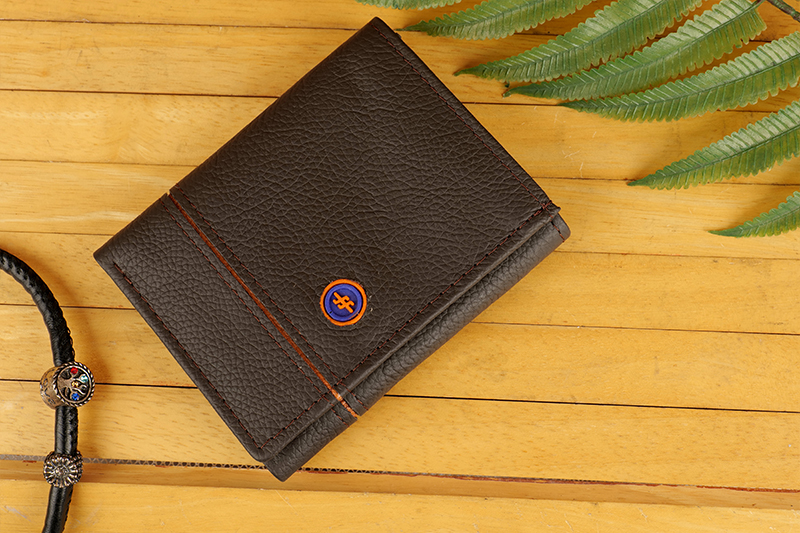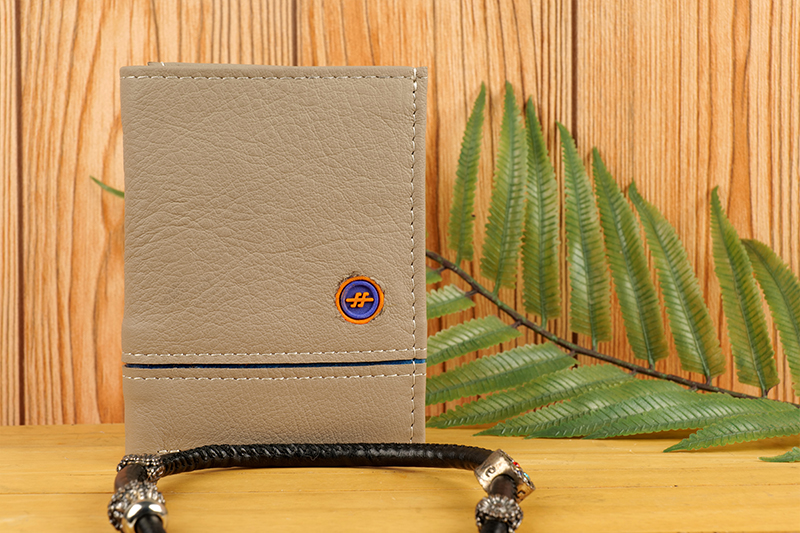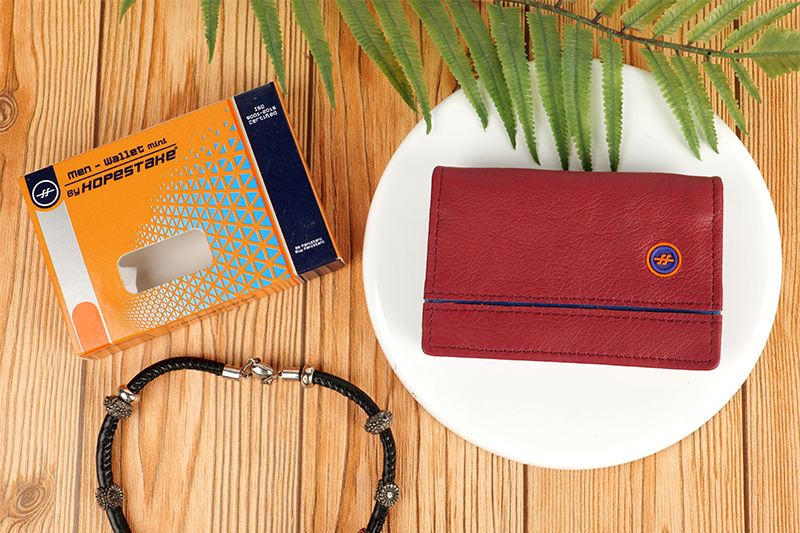 Tri-Fold Imp Leather Wallet (HLP-052i)
RS 3050 RS 5,000
Product description:
LEATHER PRODUCTS – TRI-FOLD WALLET (IMPORTED LEATHER)
(HLP-052i) Our leather products are purely handmade which are designed and prepared by highly skilled professionals. We use pure, soft and smooth leather for production. All products are designed for elegant and smart look. At Hopestake, we put out all our efforts to design and develop luxurious and high-quality leather goods. Handmade products have imperfections, almost all work is done by two hands and with many repetitive motions. In this process, handcrafted products sometime have imperfections, such as: -
Wrinkle on leather base.
Irregularities in colour.
Irregularities in grains/ texture.
Above are not deficiencies/flaws, instead show the genuineness of the leather.
Imported Leather Process & Cost Ratio Estimation
We are keen to provide quality products through finest way of processing of raw material. Our imported leather is procured by skilled and professional team keeping in view the quality, cost, softness and attractive look.
For general cost ratio estimation follow the table appended below:
Material utilization 40%.
Craftsman ship 20%.
Overheads & business sharing 40%.
Leather is produces from animal hides and has three main layers which are:
Full Grain leather (trading @ 700/ Sq ft approx.)
Top grain leather (trading @ 450/ Sq ft approx.)
Genuine & suede leather. (trading @ 350/ Sq ft approx.)
We used imported leather for the productions of imported leather goods. Our leather Tri-Fold Wallet consumed approximately 1.5 Sq ft leather in manufacturing.
Hope Tri-Fold Wallet (Imp Leather) Characteristics
We use the top-notch quality in the production process of our own brand Tri-Fold Wallet by our craftsmen. Some of our leather characteristics are:
High tensile strength.
High resistance to tear, puncturing and flex crack.
Good heat insulation / fire resistant.
Heat retainable.
Breathability and moldability.
Water vapour permeability.
Thermostatic properties.
Resistant to wet and dry abrasion.
Resistant to fungi.
Optimum quality of stitching.
Hope Caring Instructions
To preserve your leather products/ accessories, Hopestake suggests the following simple guidelines:
keep your leather products out of direct sunlight/ sources of heat.
Avoid direct contact with alcohol-based products.
Never place sharp edge metal inside to avoid cut/ deterioration.
Never use water to wash your leather products.
Avoid stuffing the leather products. it will stretch and creates de shaping.
Never place the leather products under heavy weight. This act damages the product.
Keep leather products secure from dust to maintain shine and appearance when not in use.
Occasionally wipe dust with a dry soft cloth.
Never wash the gold plated or metal accessories with chemical or wire brush.
Technical Specifications
Dimension (Standard size).
L-215mm W-101mm (03 x fold).
05 x Debit card pockets.
02 x Coin pockets.
02 x Currency pockets.
01 x ID card pocket.
05 x Color (Black, Brown, Blue, Grey, Maroon).
Bonuses & Rewards
Introducer Bonus 14% 413/-
Introducer Plus 07% 206/-
Token Money/ Biyana (Payback) 00
Hoperks Gift 03/-
Token money or leverage is valid for 6 months, if you don't use it to purchase of your own product or make sales from your referral, it will expire.
Wallets, Charges & Deductions
Network Wallet 1500/- Block Wallet 1500/- Purchase Wallet 50/-
Delivery Charges 000/-
Services Charges 100/-
The detail of the remaining 9 commissions is available in the system.
Special Note - Color Variations
We try our best to ensure that all color samples shown on our website are as close as possible to the actual products. However, there may be some difference in the leather shades due to minor variations as leather is a natural product or because colors seen by the customer vary from screen to screen due to the screen resolutions and/ or pixels.
---
Hope Values :
| | |
| --- | --- |
| Product SV | 6 |
| Product PV | 2 |
| Product CV | 5 |
| HopePerks | 3 |
| Service Charges | 100 |
| Other Charges | 0 |
Price Comparison :
Intarnational Market
Hope
20000
Other Brands
25000
Pakistan Market
Hope
3050
Other Brands
5000
Quality Comparison :
Price / Services
Hope
Fair Price
Other Brands
High
Guarantee
Hope
Yes
Other Brands
No
Likeability :
| | |
| --- | --- |
| Rate | ***** |
| Quality | 100% |
| Values | 100% |
| Rankings | 100% |
| Reward | 100% |
| Services | 100% |
Review Summary
Rating snapshot
---