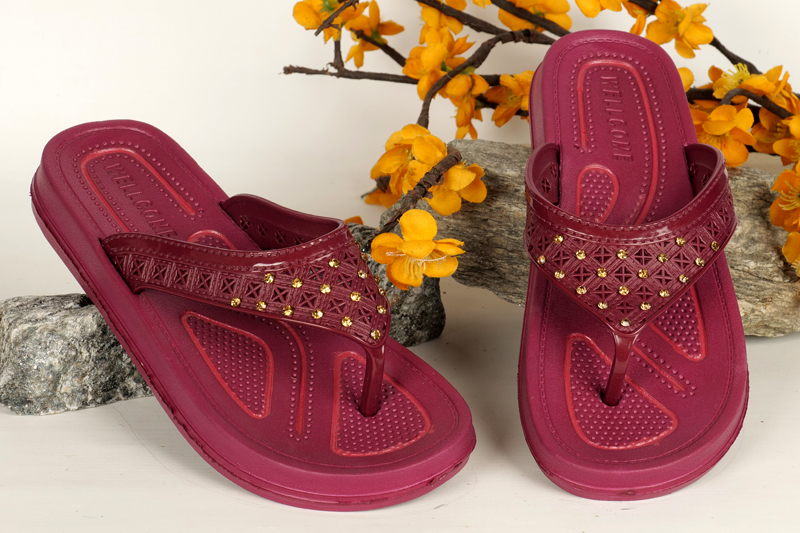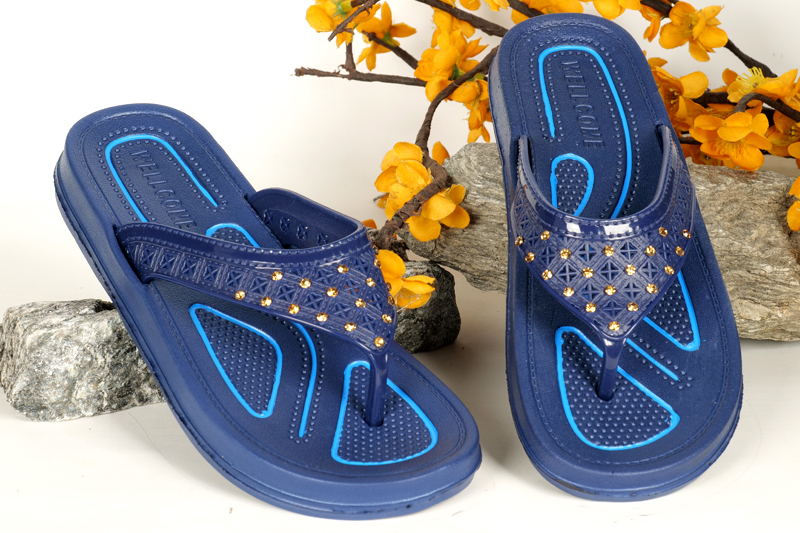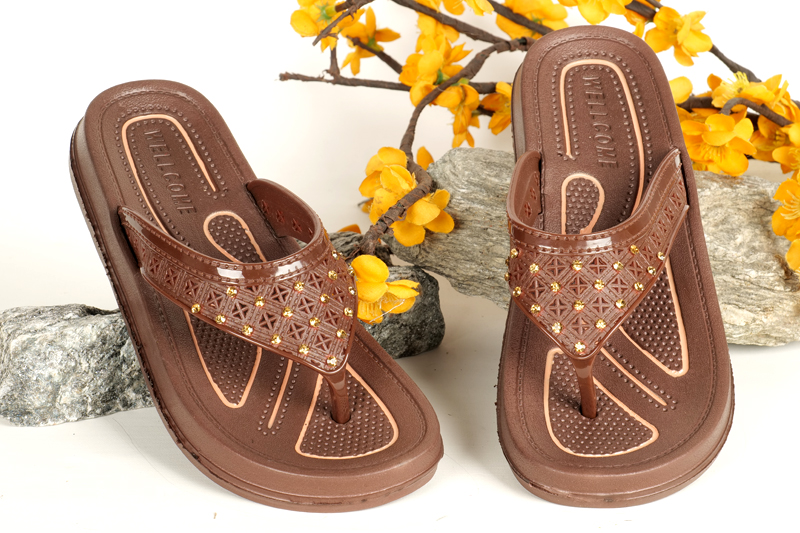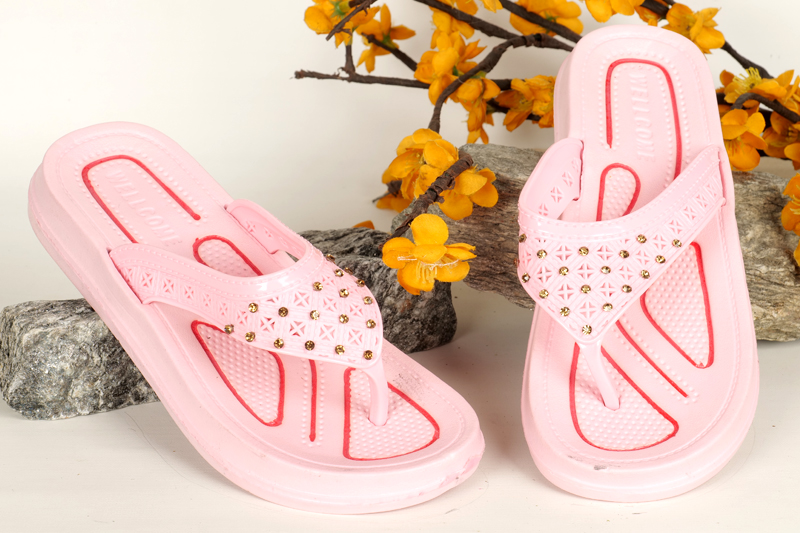 Women Slippers Pu Sole (HCF-677)
RS 780 RS 1,000
Product description:
CASUAL FOOTWEAR – WOMEN SLIPPER (PU)
(HCF-677) Our casual footwear segment is mostly comprising on the running brands of the market to facilitate the Independent Business Owners (IBOs). We focused on the product and vendor credibility while selecting. We make sure that, products designed for elegant and smart look. At Hopestake, we put out all our efforts to select the manufacturer/ vendors for provisioning of qualitative casual footwears.
Casual Footwear Women Slipper (PU) Cost Ratio Estimation
We are keen to provide quality products through finest way of processing of raw material by the vendor. Our casual footwears are being prepared & processed through quality manufacturing methodology. Our exquisite collection of casual footwears is designed to elevate your living experience. Our casual footwear products are perfect for home use. We offer a wide range of casual footwears to suit your needs. Our women slipper (PU) is made from Polyurethane (PU) & rubber material to ensure flexibility.
For general cost ratio estimation follow the table appended below:
Material utilization 70%.
Craftsman ship 15%.
Overheads & business sharing 15%.
These Casual footwears items are processed by the local manufacturers and material is trading @ Pkr. 500/Kg Pkr. 1500/kg approx. and above (depends upon type of item).
Casual Footwears Characteristics
Our vendors use the best quality of raw material in the production process of casual footwear's. Some of casual footwear characteristics are:
Moderate durability.
Non slippery.
Good heat insulation.
Heat retainable.
Breathability and moldability.
Resistant to fungi.
Hope Caring Instructions
To preserve your casual footwear/ accessories, Hopestake suggests the following simple guidelines:
keep your casual footwear out of direct sunlight/ sources of heat.
Avoid direct contact with alcohol-based products.
Never place sharp edge metal in box to avoid cut/ deterioration.
Use damp cloth/ water to wash your casual footwear (where applicable).
Keep casual footwear from dust to maintain appearance when not in use.
Never wash the metal accessories with chemical or wire brush.
Technical Specification
Shoe Sizes 06, 07, 08, 09.
01 x Pair of Casual footwear
03 x Color (Brown, Black, Maroon, Navy blue, Baby pink)
Bonuses & Rewards
Introducer Bonus 13% 100/-
Introducer Plus 6.5% 50/-
Token Money/ Biyana (Payback) 00
Hoperks Gift 05/-
Token money or leverage is valid for 6 months, if you don't use it to purchase of your own product or make sales from your referral, it will expire.
Wallets, Charges & Deductions
Network Wallet 320/- Block Wallet 450/- Purchase Wallet 10/-
Delivery Charges 000/-
Services Charges 30/-
The detail of the remaining 9 commissions is available in the system.
Special Note - Color Variation
We try our best to ensure that all color samples shown on our website are as close as possible to the actual products. However, there may be some difference in the product shades/ color, because of colors seen by the customer vary from screen to screen due to the screen resolutions and/ or pixels.
---
Hope Values :
| | |
| --- | --- |
| Product SV | 0.8 |
| Product PV | 0.69 |
| Product CV | 1 |
| HopePerks | 5 |
| Service Charges | 30 |
| Other Charges | 0 |
Price Comparison :
Intarnational Market
Hope
2000
Other Brands
2000
Pakistan Market
Hope
780
Other Brands
1000
Quality Comparison :
Price / Services
Hope
Fair Price
Other Brands
High
Guarantee
Hope
No
Other Brands
No
Likeability :
| | |
| --- | --- |
| Rate | ***** |
| Quality | 100% |
| Values | 100% |
| Rankings | 100% |
| Reward | 100% |
| Services | 100% |
Review Summary
Rating snapshot
---