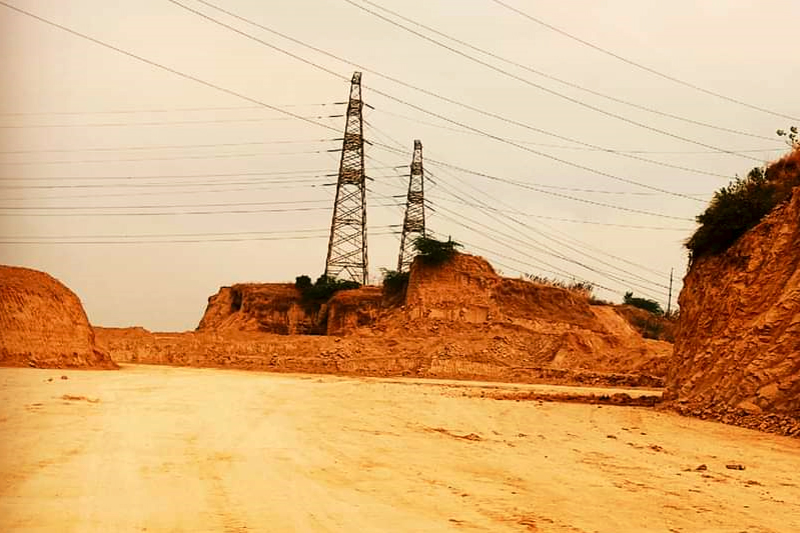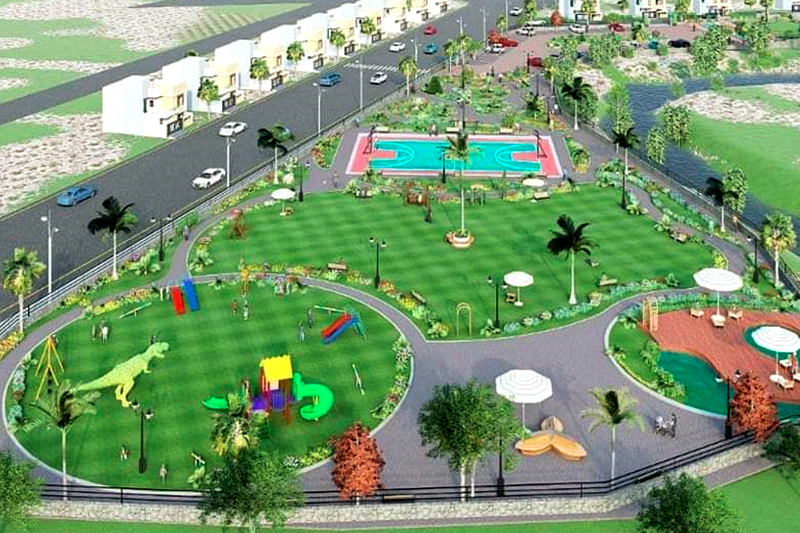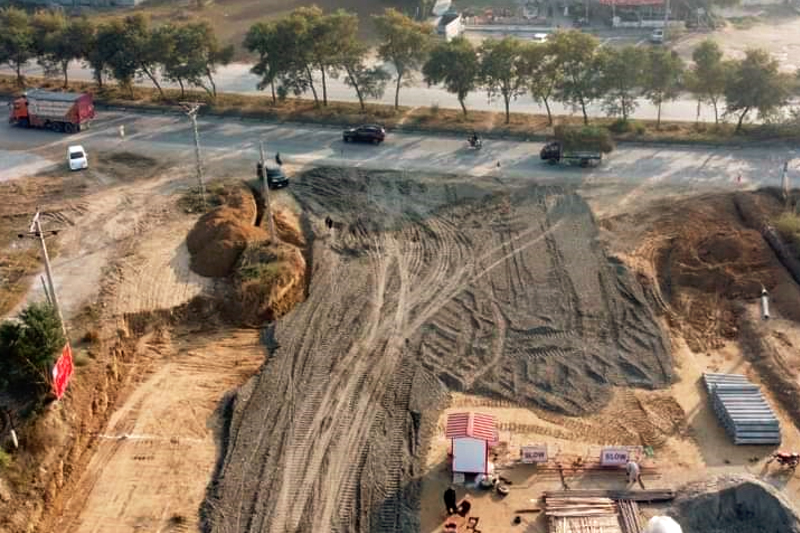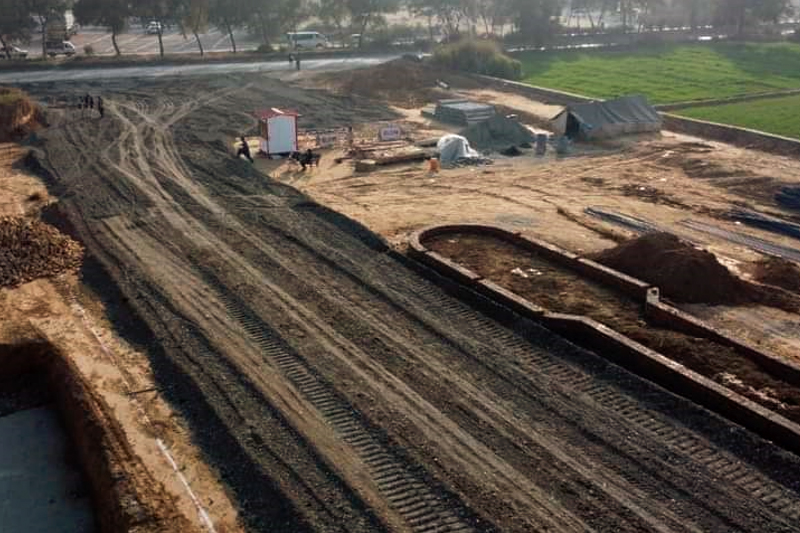 New City Paradise Cash Booking 5Marla (HPP-905)
RS 1590000 RS 1,850,000
Product description:
New City Paradise Cash Booking 5Marla (HPP-905): is a 4,256 Kanal PHATA-approved housing society developed by developers of New City Paradise and located at the 330-feet GT Road, adjacent to the CPEC Route and Burhan Interchange, and M-1 Motorway. We are pleased to provided servicers for this amazing investment opportunity to our respected clients. It is important to mention for the investors that plots prices around the project are being sold at high prices, but similar size plots in New City Paradise are offered at least prices. So, we predict you a high-profit margin if you book your plot now.
New City Paradise Official Launch:
The launching ceremony will be held very soon. All the local and overseas clients are encouraged to book the plots right now, as the bookings are in process before the launch. New Paradise City 2023 payment plans will also be revealed soon.
New City Paradise Location:
The prime location is very important when it comes to the success of a real estate project. The location of New City Paradise is quite ideal as it is located at a 330-feet GT Road, adjacent to the CPEC Route and Burhan Interchange, and M-1 Motorway. The access is made easy with the help of the 250 feet wide main boulevard of New City Paradise. New City Paradise Google Maps are easy to understand and show how the housing society can be accessed from the different directions. Hopestake (Pvt) Ltd provides official visits to all the investors/ clients from all over Pakistan looking to visit the project.
New City Paradise nearby landmarks & places are:
New City Paradise:
Islamabad
Rawalpindi
Kamra City
Wah City
Taxila City
Wah Cantt
Hassan Abdal
Wah Gardens
M-1 Motorway
M-2 Motorway
Wah Model Town
Burhan Interchange
UET University Wah
HITECH University Taxila
Pakistan Ordinance Factory (POF), Wah
Total Area & Master Plan:
The total land area of New City Paradise is expected to be almost 20,000 Kanals, out of which 4,256 Kanals have been approved initially. All the primary and luxurious amenities are made part of the project. The master plan of New City Paradise is designed by a team of highly qualified experts with years of experience. The team includes architects, engineers, and town planners with expertise in town planning.
New City Paradise Features:
Following are the salient features of the New City Paradise:
Shops
Affordability
Accessibility
24/7 Security
Maintenance
Glow Park
Gymnasium
Water Resources
Eco-community
Beautiful Entrance
Dancing Fountain
Botanical Garden
Mini Golf Course
Cricket Stadium
Football Stadium
Basketball Court
Waterfront District
Long Tennis Court
Quality Development
4-Lane Bicycle Track
Water, Gas, Electricity
250 Feet Wide Main Boulevard
Sewerage and Waste Disposal System
World-class Infrastructure Development
Close to CPEC Route and Economic Zone
Direct access from 330-feet-wide G.T Road
Facilities & Amenities:
New City Paradise provides modern facilities and amenities at budget-friendly rates. The facilities are part of any luxurious contemporary multi-purpose project that could be termed a complete real estate project.
The New City Paradise includes following facilities:
Smart Housing:
New City Paradise strives to offer the best quality living standards at the best rates by introducing the concept of smart housing. The housing society provides smart homes and smart villas loaded with smart technologies.
Smart Economy:
New City Paradise will be operational very soon while becoming an economic hub in the country and the region. When fully operational, the commercial centers in the society will be offering a range of job opportunities.
Smart Environment:
New City Paradise is enriched with the close-to-nature amenities and features that distinguish it from other housing societies in Pakistan. It is not just a smart city but also eco-friendly. The designers and owners have collaborated to reserve a large land area for green scenic beauty. It also offers hydroponic farms that are dependent upon water resources.
Eco-Friendly:
The project will provide an environment-friendly and close-to-the-nature lifestyle with all the contemporary amenities. The nature-close environment will provide a unique experience that cannot be found anywhere in Pakistan.
Water Resources:
The project has taken into account the residents' water needs. For this purpose, water reservoirs will be developed to store a large amount of water to be used by the resident for daily chores.
Business & Commercial Hub:
The developers have taken care of all economic and commercial needs. For this reason, the project will provide an all-in-one commercial area. From these areas, the residents may fulfil all the commercial needs within the project.
Secure Project:
A sense of safety is necessary for a housing project. A security system with precisely installed 24/7 CCTV cameras and other surveillance gear will provide all-inclusive security to the people. In addition, the project will be surrounded by a boundary wall with a foolproof system to provide high-level safety.
Access Points:
New City Paradise is quite an accessible housing project and accessible in the following ways:
Located at GT Road
Nearly 10 min drive away from New City Wah
Nearly 2 min drive away from M-1 Motorway
Nearly 22 min drive away from Quaid Avenue
Nearly 25 min drive away from M-2 Motorway
Nearly 10 min drive away from Hazara Motorway
Nearly 0 min drive away from Burhan Interchange
Nearly 26 min drive away from Jhang Bahtar Road
Nearly 36 min drive away from Thalian Interchange
Nearly 20 min drive away from Islamabad International Airport
Nearly 15 min drive away from Brahma Jhang Bahtar Interchange
Nearly 18 min drive away from Islamabad-Rawalpindi Interchange
NOC and Permission:
The No Objection Certificate (NOC) of New City Paradise is allegedly approved by the Punjab Housing and Town Planning Agency (PHATA). It's Registration number is DG-PHATA/W-I/PHS/61/2022. The management and developers are striving to meet all the requirements to acquire other relevant NOCs from the competent authorities. This is almost 20,000 Kanals housing society, and 4256 Kanals is already approved.
Owners & Developers:
New City Paradise is developed by the developers of New City Wah. Chaudhry Qamar Zaman is the Chairman, and Chaudhry Saad Zaman is the Chief Executive of the whole project. It is a proud moment that Hopestake (Pvt) Ltd is providing services in this prolific project to its clients from all over the country and overseas Pakistanis. A highly qualified team of experts is working on the project day and night with zeal and enthusiasm. Meticulous effort has been paid to design and plan the project with all the world-class amenities at an affordable price. In fact, there is an increasing demand for housing in society due to luxury living standards and all life necessities. The developers have ensured a superior living experience for the residents by introducing sustainable features operated by the latest technologies. A high level of premium standards is maintained through a strict check and balance mechanism during all phases of construction.
Future Development Plans:
The development of the New City Paradise is remarkable as it is already underway, and much of the area is developed. The rest of the land is going through the process of fast-paced development. The expected major New City Paradise developments that will be completed at a fast pace will include:
Mosques
Smart Villas
Linear Park
Link Roads
Plot Cuttings
Street Lights
Smart Homes
Overhead Tanks
Main Boulevard
Operational Tube Wells
Site Office and Marketing Office
All the major brands that are recently part of the New City Wah and New City Arcade will also be present in the New City Paradise.
Balloting:
The balloting of the New City Paradise will be conducted in different phases. New City Paradise contact number is always open for your queries, the results of plot balloting could be acquired from the official website.
Why Should You Invest In Real Estate?
Real estate investment is one of the most profitable businesses, among others. This is because it has excellent investment return potential. But the point to keep in mind is that it will only be profitable when conducted correctly. One can gain several kinds of benefits from investment in the real estate industry. Some major benefits are as follows:
Financial Security:
If a person has some extra amount or someone has some asset, and he wants to keep the value of that asset high, then indeed, the real estate sector is the sector that can keep the value of investment high and not depreciate.
Stable Income:
A person can generate a stable income with investment in real estate quickly. For example, one can buy a property, develop it, buy a developed property, and rent it monthly or yearly. Not just this, the rent increases every year by some percentage, so it would not be wrong to say that it gets better than stable.
Passive Income:
Once someone has invested in a real estate property, passive income like rent could be generated. Investors buy a developed property or develop an open land and then rent it out, ensuring a steady source generation source throughout the year, uninterruptedly.
Non-depreciable Asset:
Real estate investment is a sort of business that will never lose its value once done rightly. Real estate value always increases every year. And if some significant government or private project is started in its vicinity, then the value may increase manifold.
Conclusion:
New City Paradise is a luxurious residential and commercial project developing with just one aim:
To provide a world-class luxurious lifestyle to the residents. Luxurious facilities, affordability, and ideal location are the main features of this project. It is a great opportunity not only for the investment but for the permanent house and luxurious residence. The plots for sale could easily be purchased by contacting us. So, Grab This Auspicious Opportunity To Execute Your Dreams Into Reality.
Rates & Schudule:
Rate: 1850000/-
Booking & Confirmation amount: 1850000/

-

1590000/-
Exempt amount: 000/-
Discount: 260000/-
Remaining amount: 000/-
Installment: 000/-
4 Half yearly Baloon Payment: 000/-
Transfer Charges:

10000/-

Membership Fee: 000/- (Block Wallet)
Final price: 1590000/-
File Delivery Time: (45-60 Business Day)
Note: Apply Society Term
s & Conditions
Bonuses & Rewards:
Introducer Bonus 4.9%; 47000/-
Introducer Plus 1.1%; 11300/-
Token Money/Biyana (Payback); 000/- (Token money or leverage is valid for 6 months, if you don't use it to purchase of your own product or make sales from your referral, it will expire).
Hoperks Gift; 09/-
The detail of the remaining 8 commisions are availble in the system.
Wallets used: Network Wallet; 105000/- Block Wallet; 1480000/- Purchase Wallet; 5000/-
Charges & Deductions: Service Charges; 000/- (Block Wallet)
Disclaimer: Please note that this description is entirely for informational purposes and all the content has been shared with you from various online sources. So, kindly do thorough research on your part, before investing in any project. In case of any loss or mishap concerning to the any project, Hopestake (Pvt) Ltd will not be responsible.
If you want to know more about such housing societies, please read about other societies at our website www.hopestake.com
---
Hope Values :
| | |
| --- | --- |
| Product SV | 103 |
| Product PV | 14 |
| Product CV | 200 |
| HopePerks | 9 |
| Service Charges | 000 |
| Other Charges | 0 |
Price Comparison :
Intarnational Market
Hope
1850000
Other Brands
1850000
Pakistan Market
Hope
1590000
Other Brands
1850000
Quality Comparison :
Price / Services
Hope
Fair Price
Other Brands
High
Guarantee
Hope
No
Other Brands
No
Likeability :
| | |
| --- | --- |
| Rate | ***** |
| Quality | 100% |
| Values | 100% |
| Rankings | 100% |
| Reward | 100% |
| Services | 100% |
Review Summary
Rating snapshot
---